Pawesome Advice!
Press on this link to ask a question of your own and have it be answered!
11/15 Question: What is the best Thanksgiving food?
Answer: According to Spoon University, a highly prestigious food publication source, the top 5 Thanksgiving foods consist of gravy, stuffing, turkey, pumpkin pie and coming in at #1…mashed potatoes. Now, in my opinion Spoon University has let me down and lost my respect as an esteemed university of food ratings. Where is the ham?!?! Or even the whipped cream that goes on TOP of the pie?! The sweet potatoes!! The excessive carb loading on buttered up rolls! Ok, stopping now. It's the family time that makes this holiday so special or, perhaps more likely than not, it's the week off of school… All in all, Thanksgiving is an incredible holiday not to be overshadowed by all of the Christmas festivities. And before I stray too far away, the answer to this question is that there is no "best" Thanksgiving food, they total feast-mode…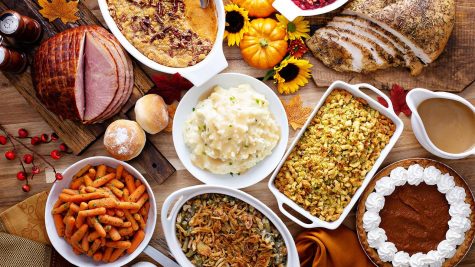 10/25 Question: What should I be for Halloween?
Answer: Anything you want. But if you don't know what you want to be, I'm here to help. If you DON'T want to be anything, well…lame, and with this array of costumes, one will certainly call your name.
Possible costumes:
Minions.

Image from: Pinterest

 PURPLE minions

Image from: Celebrations
I want to see the streets filled with yellow/purple creatures and yellow/purple creatures only.
Options other than minions:
Fairy

Image from: Pinterest

Space Cowboy/girl

Image from: Pinterest

Scooby-Doo Gang

Image from: Country Living Magazine

Pumpkin Pi

Image from: Amazon

Skeletons

Image from: Reader's Digest
I hope you have a spooktacular Halloween!
Happy trick or treating! 
10/15 Question: What is the best and most exciting show to watch on Netflix right now?
Answer: Two words. Squid Game. A Korean Netflix show with the basic focus on citizens in debt. In Squid Game, 456 people are given the choice to compete for money, and almost everyone chooses to do so. What they don't know, is that the price for this game, and the money, is death. You lose, you die. As the show goes on you learn more about some of the players, the workers, the policeman undercover, the front man and other details this show includes. You watch as the number of people competing gets smaller. Until there is only one left, the winner. I don't take a single walk down a Timberline hallway without hearing the show being discussed. THIS SHOW IS PAWESOME. It kept me on the edge of my seat the ENTIRE time. Pretty sure I watched it in 2 nights. Moral of the story, drop everything, take a seat, and watch the hours fly by as you press next episode 9 times in a row.
Rating: TV-MA, watch with parental permission.