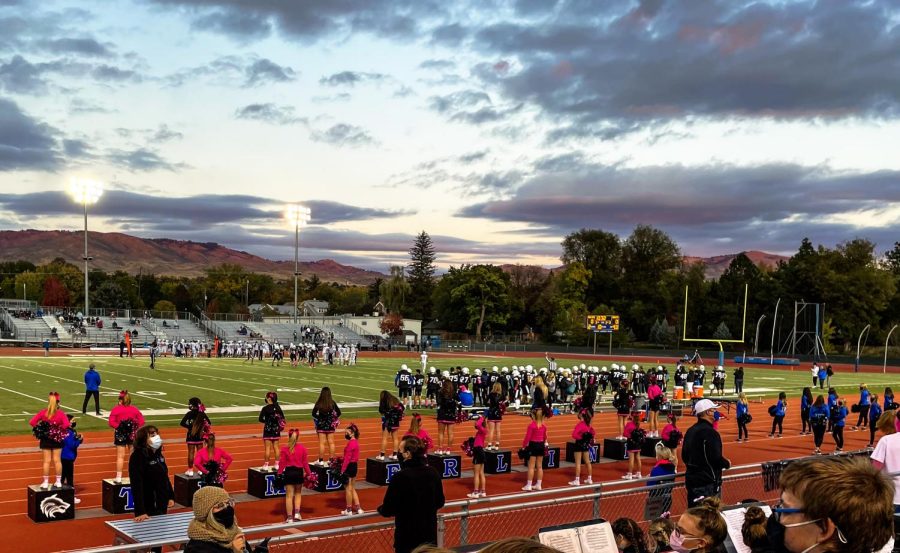 Photographer: Zoey Jares
On Thursday, Oct 14, 2021, Timberline varsity football played Skyview for the senior home game! The theme was pink out and the crowd looked great in their gear! All of the seniors on the football team were recognized, as well as the senior cheerleaders and athletic trainers, with their parents before the game. The team had a slow start but with helpful energy from the crowd, dancers, and cheerleaders they caught back up. In the end, the Wolves beat Skyview with a final score of 38-31. Well done Timberline Football! 
Once again, congratulations to the Wolves for beating Skyview! Here at Timberline, we are proud of our amazing seniors and although we are sad to see them go we are excited to see what they do next! Below you can find albums of senior photos and plays from the game. Go Wolves!

Senior Cheerleaders

Senior Athletic Trainers

Senior Football Players

Plays of the Game