Pop Culture Inspired Halloween Costumes
By: Paityne Hume, Staff Reporter/ Global News
October 21, 2021
This year has provided a lot of inspiration for Halloween costumes, but there are also many classic looks that have come back in an updated way. I have compiled a list of my favorite ideas here and I hope everyone can find one to use!
Celebrity
Kim Kardashian at the Met Gala: This is possibly the easiest costume on this list. Just throw on any and all of your black clothes (preferably a dress) and make sure to complete it with a full face black mask. This is also a pretty covid safe option as your whole face will be covered.
A$AP Rocky at the Met Gala: This costume is also very easy. Just grab an old colorful quilt from your closet or from the thrift store, which is where the actual designer found the one A$AP Rocky wore. Put it on over a suit or your most formal attire and your look is complete. Walking around with Rihanna is optional.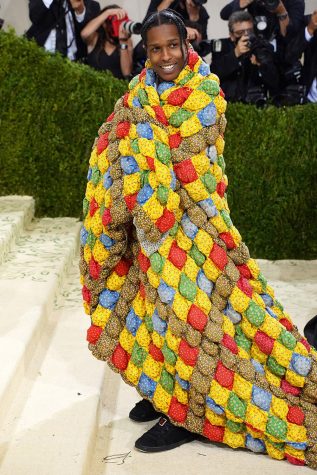 Megan Fox and Machine Gun Kelly: Dress as a 2000s icon and a "tall, blond, ghostly creature" as Megan herself describes him. This couple has become very iconic and are constantly in the media. For Megan's iHeartRadio award show look a jet black wig, a pink tank top, and pink pants is all you need. MGK's costume may be a little more involved as you would need some metallic shorts, a matching blazer, a white turtleneck, and if you're bold, a set of very long acrylic nails on only one hand. Check google for inspiration pictures!
Popular Movies/TV Shows
Squid Game Player: With Netflix's Squid Game being the most popular show of the year, you can expect that many people will choose this costume idea, but I think the more people who join in the better. Everyone can join together and form their own game. Try Amazon's version of the players' outfits here or any green tracksuit with numbers painted on it will do.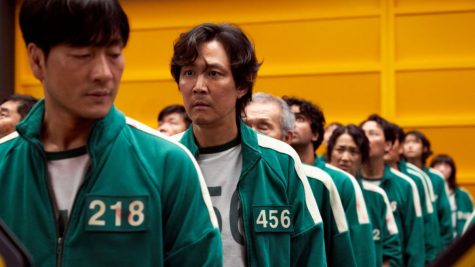 Elle Woods: Early 2000s fashion has certainly made a huge comeback this year and what better way to emulate it than dressing as Elle Woods in legally blonde? Gather all of your pink clothing because you're going to need it. A pink dress, a pink skirt suit, or her pink bunny Halloween look are all great options. To accessorize, pink sunglasses, a pink purse, and a toy chihuahua are all musts.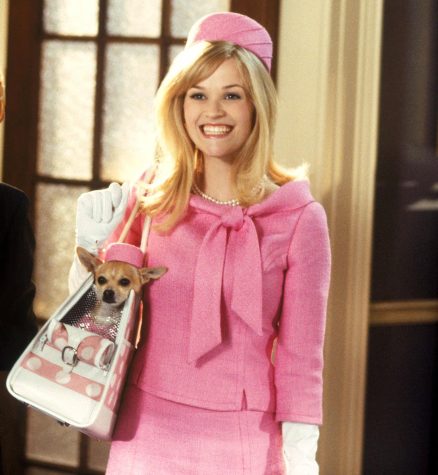 Edward Cullen and Bella Swan: Twilight has made a big resurgence this year and I personally love it. Many people consider it cheesy but I believe it just adds to the charm. Vampires are always a good Halloween costume idea but these specific vampires are even better, or easier rather. Since Edward and Bella are quite the inconspicuous vampires all you would need to do is wear regular clothes like jeans and a long sleeve shirt and then vampire teeth and orange contacts.
For even more costume ideas in a more classic style check out Ally Metzler's advice page! Have fun and stay safe wolves! 🙂