2021 Starbucks Holiday Drinks From Worst to Best
By: Paityne Hume, Staff Reporter/ Global News
November 9, 2021
Every year Starbucks releases several Holiday drinks and I am usually too overwhelmed with choices that I don't know what to try first. This year I decided to try all (or most) of their 2021 holiday drinks to see which ones are worth getting. Here I have provided little descriptions of each drink and their rating out of 5.
Rating System
1- Disgusting, throw it away.
2- Pretty gross, I could only drink about half of it.
3- Just okay, I might get it if I don't know what else to get or if someone else buys it.
4- Good! I would get this again.
5- Perfect, one of the best drinks I've ever had.
Peppermint Mocha
Here we are at the worst. This is a returning classic to the holiday menu. It is as simple as it sounds, a classic mocha made with peppermint syrup and topped with whipped cream and chocolate shavings. I know a lot of people that absolutely love this drink, but personally I do not like how it's dark chocolate. The dark chocolate mixed with Starbucks burnt tasting coffee just makes it too bitter and strong. I do love the peppermint syrup though, so I give it a 2/5.
Toasted White Hot Chocolate
I have never seen this on the menu before so I was excited to try it. It is a white chocolate hot chocolate with the toasted white chocolate sauce that usually comes in a mocha. This was really sweet and I liked it, but it tasted exactly like those flavored hot chocolates from the gas station you can get for a dollar. It is definitely not worth the price although it does taste okay, so I'll give it a  2.5/5.
Caramel Brulee Latte
This drink was good, but it also reminded me a little bit of flavored gas station coffees because of how sweet it was. If you like caramel you will most likely enjoy this. I don't really see a difference between regular caramel and the addition of "brulee" but it's still yummy. I rate it a 3/5.
Sugar Cookie Almondmilk Latte
This latte is made with almond milk, 4 pumps of sugar cookie flavored syrup, and comes with Christmas sprinkles on the top. I was expecting a little more of a unique or interesting flavor from this since it's sugar cookie but it tasted almost the same as a vanilla latte. Despite this, it is still a good drink and I do recommend getting it with oat milk or regular milk because that seems to accentuate the sugar cookie flavor. I rate it a 3/5.
Irish Cream Cold Brew 
I was really looking forward to trying this because Irish Cream is one of my favorite flavors in coffee and I love Starbucks cold brew. It was really sweet and creamy and the cold brew was smooth as always. I was only a little disappointed because there wasn't enough of that distinct Irish cream flavor I love. I give it a 4/5.
Chestnut Praline Latte
This one is so good, wow. It is the perfect amount of sweet and it has a delightful Christmas-y flavor of candied nuts. I can't really taste much strong coffee flavor which is a win for me. The only reason someone may not enjoy this is because it has that artificial nutty flavor, but if you like hazelnut lattes you will like it. I give it a 4.5/5.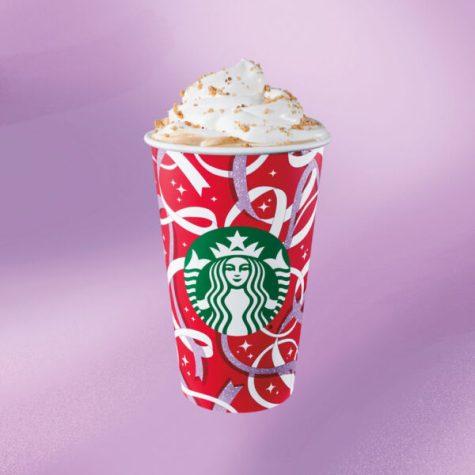 Keep in mind these are just my opinions and if any of these drinks sound good to you definitely try them! Happy tasting!