Timberline Music Club Reviews Apollo XXI by Steve Lacy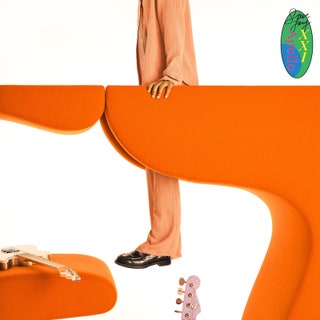 By: Paityne Hume, Staff Reporter/ Global News
December 8, 2021
Timberline Music Club was formed by Luke Charlier and Dheemanth Majji in the Spring of 2021. Every Tuesday at lunch they meet up to discuss an album chosen by a student. Everyone fills out a google form answering questions about their favorite aspects of the albums and their scores out of ten. It's members have almost doubled since last year and it's truly so fun to see everyone get together and share their opinions. 
This last week they listened to Apollo XXI by Steve Lacy, chosen by Brooke Benjamin. Apollo XXI is a Pop RNB album released in 2019, produced entirely by Lacy himself. It also received a Grammy nomination for Best Urban Contemporary Album. The meeting was held on December 7th and although reviews were mixed, they were mostly positive! The main complaint was that it was too cohesive and it was hard to differentiate the songs. Despite this, people seemed to commend the production and content of the lyrics.
Here are some stats and opinions about the album according to the google form:
Average Score Out of Ten: 6.71
Best Song: Playground
Worst Song: Like Me
Object the Album Reminds Them of: "Those 90s small pointy glasses" -Brooke Benjamin
"A cup of iced tea" -Luke Charlier
Other Comments: "I love the drums. Steve Lacy also has a great voice." -Aydin Ege
"
I love the drums. Steve Lacy also has a great voice."
— Aydin Ege
This meeting was full of great discussion and was probably the best one yet! If you are interested at all in joining the music club, I encourage you to email Luke Charlier at [email protected] for more details on the upcoming meeting!