In the Spirit of Giving
Twinkling lights. The smell of sweet pine. Familiar melodies. The crinkling of shopping bags. Floods of nostalgic memories swell this time of year as the Christmas season emerges. Of course, there are people who feel that December is a month of stress, with the obligation of gift-giving and family-seeing. There are always the others that began blasting the standard Christmas tunes months ago in anticipation, the ones who put their Christmas trees up as soon as it was socially acceptable. Yet whatever side of the spectrum you find yourself on, there is one common warmth this time of year: the spirit of giving. Although it is an expected part of the season, it still isn't spoken about enough. Because sure, the Salvation Army bell may be annoying, but every now and then most of us end up tossing a dollar in. So this Christmas season, let's try to do as much good as we can. 
But while anyone can truly want to help, there isn't always an easy place to start. Luckily, we live in a place ripe with opportunities. Here is a small list of places that could use our support this Christmas season. 
As you approach the final curve of the Boise connector and proceed into downtown, a vibrant mural peers out from a pale brick building. In thick, bold letters, four words are spelled out: respect, compassion, dignity, and community. This mural is plastered on the home of Interfaith Sanctuary, a place where these words mean everything. Since 2005, Interfaith has been a haven for the homeless of Boise, no matter their race, gender, religi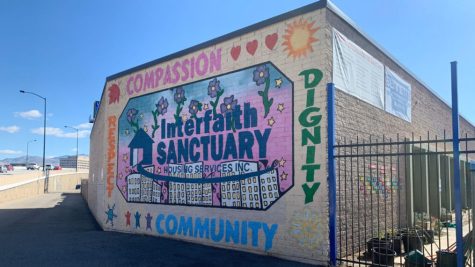 on, or sexual orientation. Their website is super easy to navigate, but here is a list of some ways to get involved. 
1. Volunteer for a shelter shift 
Each week, there are 40 volunteer shifts available at the shelter. The jobs that need to be completed include: welcoming and checking in guests, answering phone calls, serving meals, or morning cleanings. If it's your first time or you are feeling uncomfortable, you can always volunteer with a group of friends. By taking a shelter shift, you directly impact and improve the experience of those staying at the shelter. 
In addition to doing some good this December, you can rack up some volunteer hours for those college applications. 
2. Purchase from their Amazon Wishlist 
You can click the link here to view some of the items that Interfaith needs this holiday season, and all of the time. Amazon is an easy place to shop for gifts, and it's even easier to add one or two of the Interfaith wishlist items. You can purchase a lot if you'd like, but most of the items are cheap and easy, like toothpaste and Hanes t-shirts. 
3. Host an Event at the Shelter
This activity is a little more involved and requires more time, but in the end becomes a very fulfilling experience. By hosting something like a barbecue, picnic, or holiday dinner, you can help to normalize life for the residents of the shelter. It provides a great opportunity to connect with the guests and make some of your favorite holiday treats! 
Who doesn't love dogs and cats? Their soft, cuddly, fur is one of the most comforting feelings out there. As the requirements of high school, sports, and preparing for college pile up, there's no doubt that so does stress –  so what better way to relieve the pressure than by spending time with cats and dogs? Actually, it's clinically proven that by petting a dog for 15 minutes, you can lower your blood pressure by 10%, according to Johns Hopkins Medicine. Luckily for us, the Idaho Humane Society has plenty of opportunities to connect with animals that end up improving their lives and yours. If you are still 15, you must be accompanied by an adult, but if you're older you can register as a volunteer on your own. 
1. Animal Socializing 
This is a very popular volunteer opportunity of which people of all ages can participate. Many cats, dogs, and smaller animals become stressed as they spend more time at the shelter, and socialization becomes increasingly important. These simple tasks include gently petting the animals, playing with toys, and holding them to build trust. Once you become a registered volunteer and complete the required training classes,  you can spend endless hours helping these animals in need.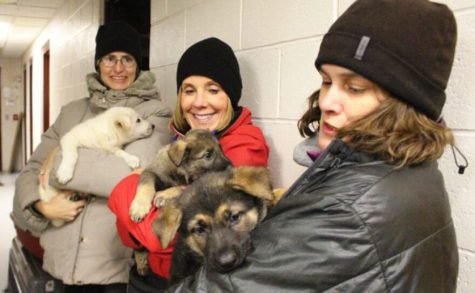 2. Pet Food Pantry 
Assisting the Humane society with their pet food pantry is a critical part of what they do. Their Pet Food Pantry has "acted as a safety net program for those who may find it difficult to feed their animals. Volunteers collect donated food at different business venues and then organize it for distribution through their programs. You can also volunteer to deliver the food for Meals on Wheels or track the pounds of food and enter data. 
3. Recycling Team
This is a great way to help out the Humane Society in a non-traditional way. Volunteers are tasked with collecting, sorting, and transporting aluminum cans in order to earn recycling funds. In fact, this program raises over 12,000 dollars a year for the Humane Society, and helps everything run smoothly. It is yet another great way to earn volunteer hours in high school and help the Humane Society out.
As the Christmas season progresses, its easy to get caught up in all the gift-giving and cookie-making. Of course these are great parts of Christmas, but it's also important to try to help others out. So whether you listen to Christmas tunes on repeat or turn them off whenever they pop up on the radio, everyone can find it within themselves to do a little good this Christmas season.