Beijing Olympics: Celebration or Controversy?
If one thing's for certain, it's that the Winter Olympics of this year are not what they were expected to be. They come only 180 days after the humid days of the Tokyo Games, which were delayed due to COVID.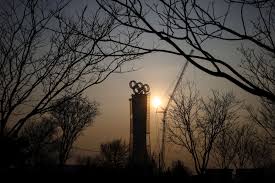 Two Olympic games within the span of a year seems like cause for celebration, but in reality the games have appeared almost forced. In fact, force is more of an understatement; China (the host country of these games) is attempting to actually fabricate ideal weather conditions ahead of the troubling smog and lack of snow according to a report by Tsinghua University. 
Unfortunately for the athletes, there's more than one kind of climate they must worry about; there's political trouble as well. Since the beginning of the Olympics, athletes have always exercised their flash of fame to speak out on the issues of the day. Often what comes to mind is the infamous Black Power fist held up by American sprinters Tommie Smith and John Carlos in the 1968 Mexico City Summer Olympics. But it's different this year. China has made it abundantly clear that they will not tolerate this kind of political expression, which is explicitly cited in Rule 50 of the Olympic Charter (AP): "No kind of demonstration, political, religious, or racial propaganda is permitted in any Olympic sites."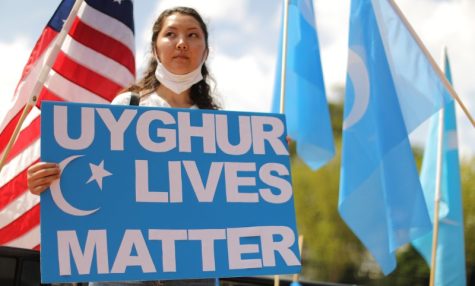 Typically, these rules would not constitute much of a reaction, but the controversies in China today make matters all the more complicated. Right now, it is estimated that more than 1 million Uyghur Muslims are detained in labor camps across China according to the Uyghur Human Rights Project (UHRP). This number is likely undervalued as well, because the operation remains highly secretive. The only real data that can prove the harsh treatment is the fact that birth rates in regions of Uyghur China fell by more than 60% between the years 2015-2018, a rate that has likely decreased since then. In light of these concerns, China's Communist Party has been vocal about its stance, informing athletes that they are not only subject to Olympic rules, but to the laws of China, and will therefore face the consequences under those laws. These remarks have led to a tense environment within the Yanqing Olympic complex in downtown Beijing. Many athletes and countries are conflicted on where to stand — on the podium, or for what they believe in. 
Still, there are many events to be watched and athletes to support even in the tense conditions. The first event of the games began on Wednesday, Feb. 2, with the U.S. and Australia facing off in mixed doubles curling. Last night, qualifying rounds began for men's figure skating, with Nathan Chen of the U.S. team delivering a stunning performance. The Opening Ceremony began at six-thirty this morning, and will be re-aired on NBC at 8 p.m. tonight. 
So no matter where you stand on the events of the Olympics, or in the events of the world, we hope that you choose to at least tune in to witness incredible athletes from all over the world perform at the highest level.