The Fashion of Weekend 1 Coachella 2022
By: Ally Metzler, Staff Writer/Photographer/Social Media Manager
April 19, 2022
The first weekend of Coachella 2022 was this past weekend and instead of criticizing what the celebrities brought to the table with their couture, why not celebrate them? Here is a look into what some of the biggest names showed up wearing at the long awaited festival.
Emma Chamberlain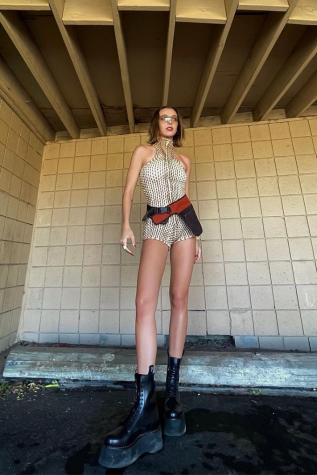 Emma Chamberlain has practically become the face of Coachella fashion, this outfit being authentication to that claim. This outfit gives us so much. The gold y2k sunglasses and the illusionistic, gold, snakeskin bodysuit that she is OWNING. To the fanny pack that contrasts the romper but compliments the platform boots. Finally, the striking red lip paired with the bold red acrylic nails. Emma Chamberlain, thank you.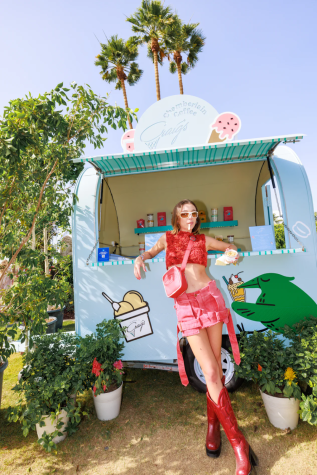 Yet another incredible outfit worn by Emma Chamberlain during the second day of Coachella.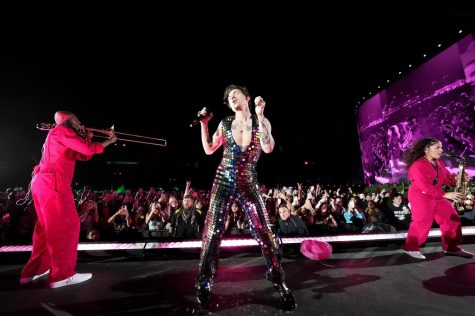 Harry Styles. The artist who is soon to release one of the most anticipated albums of 2022, Harry's House. This beloved artist performed on the first night of Coachella and looked good while doing it. This sequin jumpsuit catches every color of the rainbow as well as your eye. Paired with a pair of black leather boots, rings and a simple cross necklace, it is easy to say that Harry Styles glistened at Coachella 2022.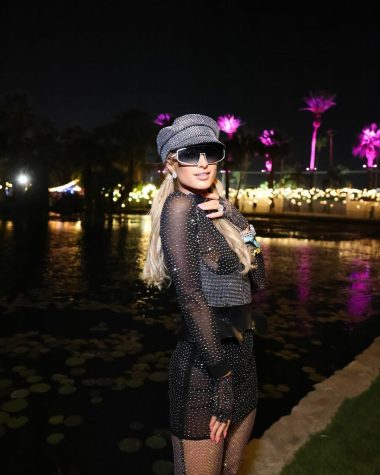 Paris Hilton, queen socialite of the 2000's continued. This outfit worn by her to Coachella works in every way imaginable. The completely sheer, completely bedazzled outfit topped with a sparkly corset could not look any better. Not to mention the perfectly paired accessories; the bedazzled Ivy cap, the big silver and black sunglasses and black boots sure to set ablaze. 
The artist Conan Gray brought sophistication and fun to Coachella. Wearing this completely pink outfit, I'm not sure what he could add to make it any better than this. The see through, flowy pink top along with a pair of bubblegum pink pants, matching long pink gloves and platform pink shoes. An outfit that's so simple yet so captivating at the same time.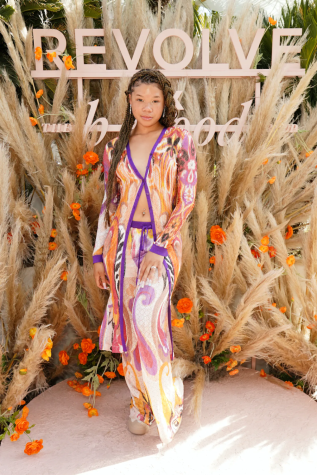 Actor, Storm Reid, who starred in the hit TV drama Euphoria, looked radiant at Coachella. She flourished in a matching set that needs to be added to my wardrobe immediately. The color palette of this set is flawless, the swirly pattern is a fresh look, one that I'm here for. The contrasting purple that outlines the pieces could not work better. I could not be more excited to see what comes next for this up and coming star.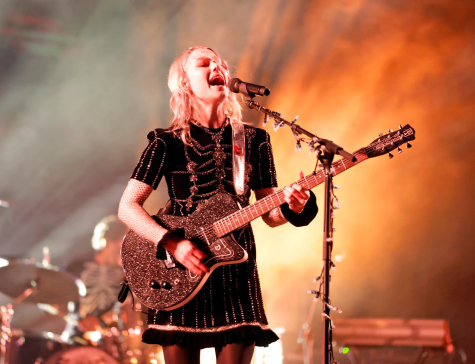 The singer, songwriter Phoebe Bridgers wore what she wears best…skeleton print. This exquisite dress stands out. All black, covered in rhinestones in the shape of a human rib cage. Completing the outfit with a cute fishnet undershirt, pair of tights and boots, Phoebe Bridgers practically trademarks her skeletal look. 
Much more of Coachella is bound to come, opening the floor for more fashion that wows us. Tune in to see all of the iconic fashion looks during Coachella weekend 2, April 22-24.