Ranking Every "Stumble Guys" Map
Hey Wolves, today we will be ranking maps from the popular game Stumble Guys. This knock-off game of Fall Guys is available on IOS, Android, Google play store, and Steam. This game is a lot of fun to play on the go, and on your computer. You can party up with your friends and experience the many creative maps created by Kitka Games.
Let's get Started…
1. Honey Drop: Honey Drop is an Elimination game and the reason why we like it is because the tense feeling moments when people are slowly surrounding you with less and less blocks to jump on to. It is the easiest to understand, and new players who are natural gamers can easily compete with well-seasoned players. The awareness of how you are doing compared to others makes it not as annoying as other maps. There is no one to blame but yourself.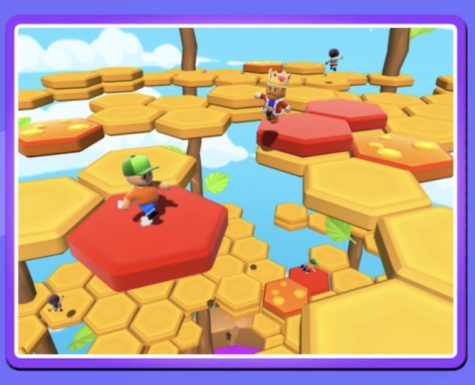 2. Paint Splash: Paint Splash is a Race game and the map is generally long which makes it a lot of fun because it is the easiest to destroy bum nerds in. There's a good balance of various obstacles to attempt for any skill level. This map probably has the best design of them all.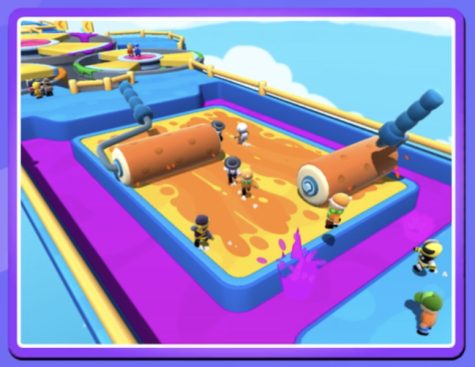 3. Jungle Roll: Jungle Roll is also a Race game that is very fun because the main obstacle of the course is 2 spinning logs with barriers and holes that make it fun and hard to go around. It's always a very close call at the finish line, which definitely gets your adrenaline pumping.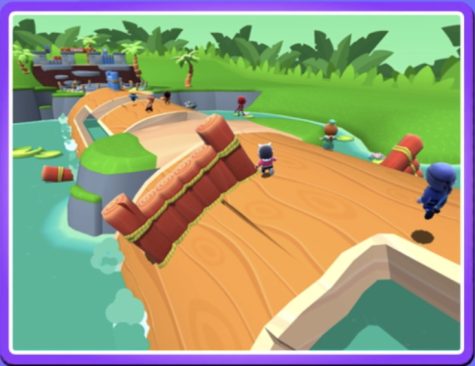 4. Block Dash: Block Dash is an Elimination game and the reason we like it so much is that it is one of the hardest maps in the entire game, but it is extremely fun because it is usually one of the last rounds and it gets very tense and competitive.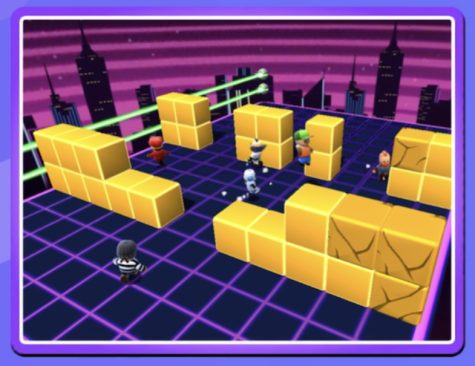 5. Spin-Go-Round: Spin-Go-Round is a Race map that is very fun because you smoothly get across the whole map easily which is very satisfying.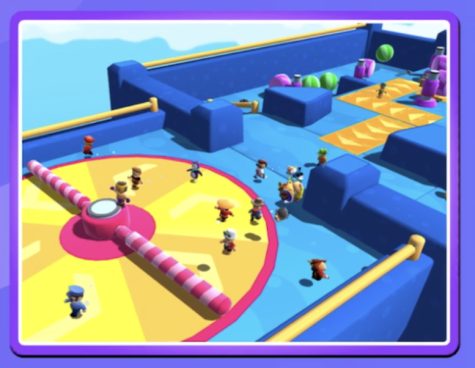 6. Lost Temple: Lost Temple is a Race map that is fun because of the vibe of the map which makes it kinda scary. Also there are big boulders at the end that you can barely dodge, which makes it exciting.
7. Lava Land: Lava Land is one of the newer maps and is a lot of fun, if it's not ruined by other players. This is a pay-to-win map because you can hit people off of the edge with things like kicking and punching powerups that you have to buy. Most of the maps don't have as big of an issue with the pay-to-win aspect due to larger maps. With the small size of Lava Land, it can become a huge problem.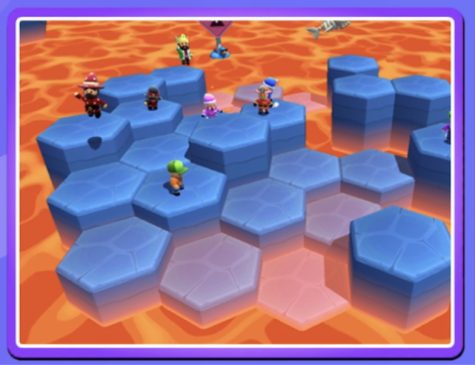 8. Space Race: Space Race is a race game that is now going into the mid-maps (maps that are not good or bad). What makes Space race sorta fun is the low gravity, so you jump and go very far.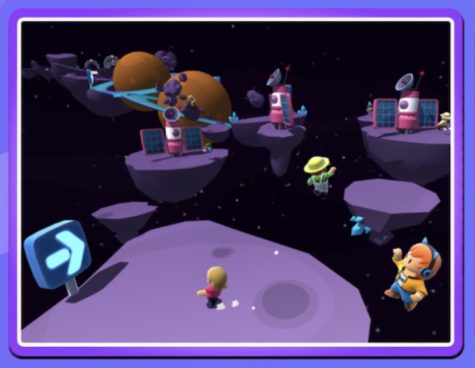 9. Humble Stumble: Humble Stumble is a race game that's also mid and the only fun part is the trampoline part. Very basic map with nothing special.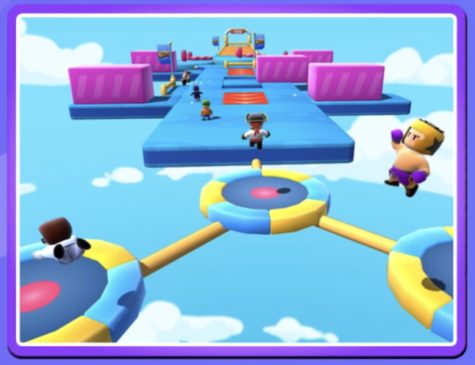 10. Pivot Push: Pivot Push is a mid race game with very annoying pivots that at least 5 people have to push to move on. Nothing really stands out about this map. Not bad, just not good.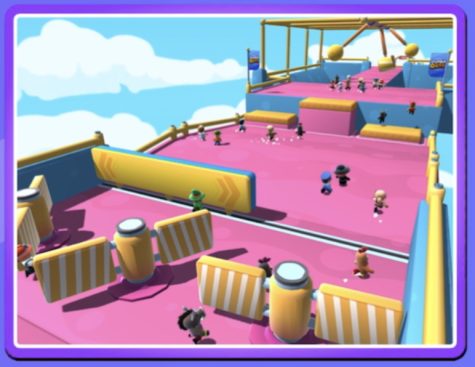 11. Laser Tracer: Laser Tracer is a mid elimination map that can be fun depending on the people in it. Therefore most of the time it's mid, and people who have paid for upgrades like punching can hit you into the lasers. It is very unfair.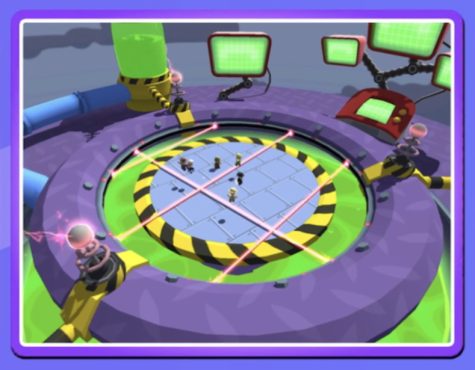 12. Bombardment: Bombardment is a mid elimination map that is not fun because it is uncontrollable bombs that can kill you. It's hard to predict where the bombs are going because of the unreliable physics.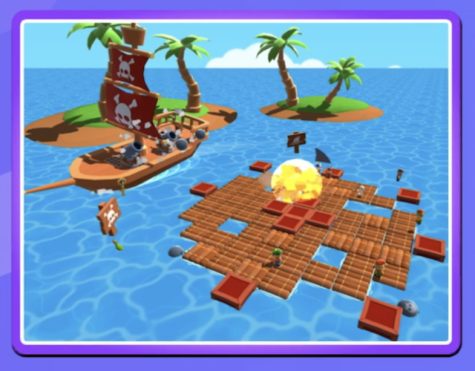 13. Icy Heights: Icy Heights is a Race game that sucks because it is slippery and hard to juke and dash, and you have big snowballs that go and run you over.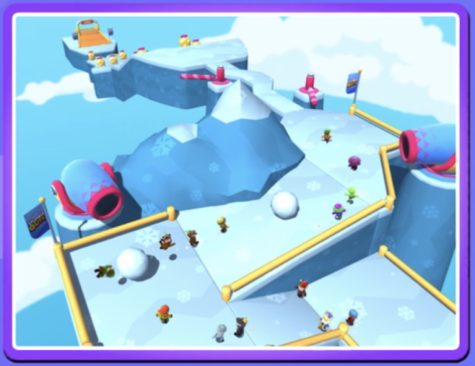 14. Floor Flip: Floor Flip is a race game that sucks because it depends on how other people play for you to actually win. There is also a huge bug with this one where no one can get past the first pivoting floor because no one can cooperate. This causes only a few players to qualify, and then the time runs out. It's a waste of time for the qualifying players, and ruins their experience in the next round because there is not a full lobby.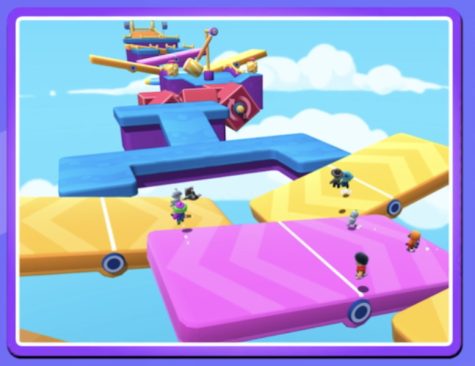 15. Lava Rush: Lava Rush is a terrible map that sucks because of how long and hard it is. They give you barely enough time to get past the rising lav to the next course and then people just push you off.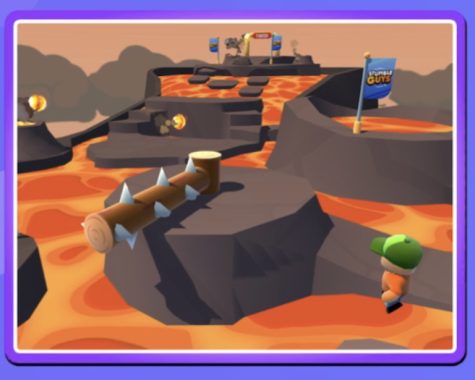 16. Super Slide: Super Slide is a bad race map because of how easy it is to get stuck on dumb obstacles that are only there for aesthetic purposes.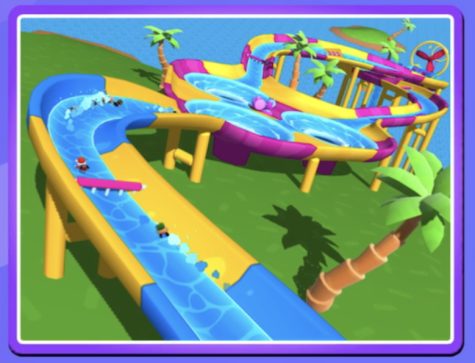 17. Over-and-Under: The only reason Over-and-Under is rated this low is because it's too hard. Only a few players will make it close to the finish line, and the rest will lag behind. One minor error like getting hit by a beam can cost you the entire game.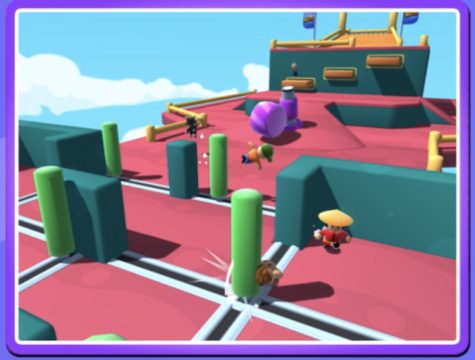 18. Tile Fall: There is no skill involved in Tile Fall. The brave players, trying to guess the route you have to take, are punished by falling off the map. One player can do all the work by guessing the correct route, and still not qualify because they fell at the very end.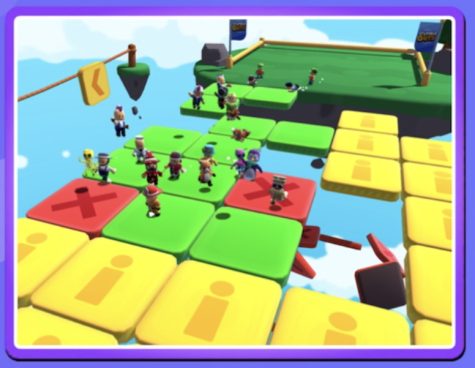 19. Cannon Climb: Cannon Climb sucks. There are so many ways to avoid the obstacles and new players have a tough time figuring out what to do. The randomization of the cannon balls can be very annoying.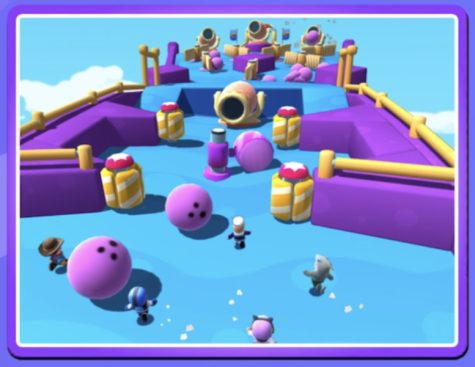 20. Bot Bash: Bot Bash is a fairly new map that is just terrible. There is too much going on with the bots bouncing around unpredictably and the spinning layers shooting a deadly beam of lava. It's like every map in one.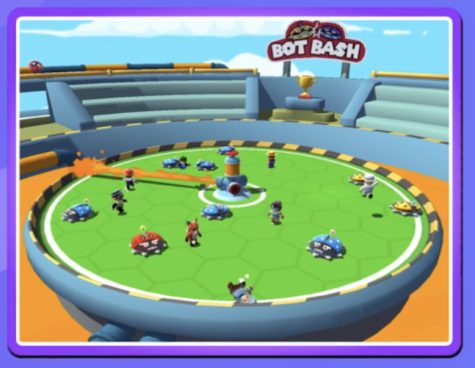 21. Rocket Stumble Team: Rocket Stumble Team is so disappointing. No one likes team games. Collaboration is great when you're in an environment where you can trust the skills of your teammates. When partying up with random players, you could do your very best and still not win because of your team.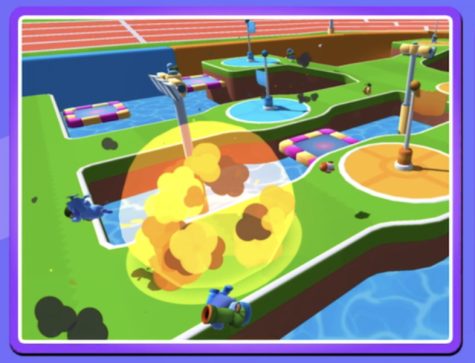 22. Stumble Soccer Team: Stumble Soccer Team is a terrible team elimination map that almost no one likes. It is very hard to score and defend and there are too many people. We hate it. It's the worst. It's terrible. It's unpredictable. It sucks.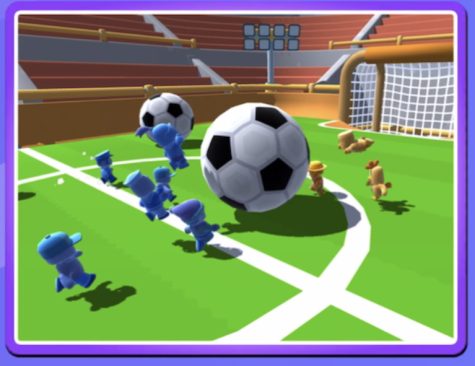 Hopefully, you have enjoyed our opinions of these maps and learned a few new facts about Stumble Guys. Do you agree with our rankings? If you have a different opinion, let us know at [email protected], and we will add your thoughts to the article! Thanks for reading!
All in-game screenshots captured by Ryan Finke are courtesy of Kitka Games