What's Up Wolfpack – November 1st-November 7th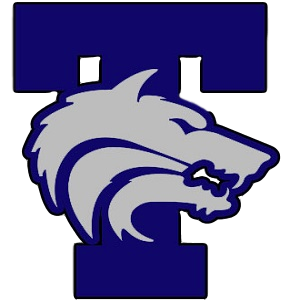 WHAT'S UP WOLFPACK- 11/1-11/7/21
11/2- Today is a virtual day, due to the election taking place at school!  DECA also meets Tuesdays in room 227,  as well as the Young Democrats club which meets in room 114 during lunch. Math cafe happens every school day at lunch or after school, so if you need math help head to room 207!
11/3-  On Wednesday the Young Republicans club meets in room 226 during lunch.
11/4-  Every Thursday Dungeons and Dragons club meets after school in room 208.
11/5 –  On Friday there is a swim state meet- Girls start at 3:30 PM, Boys start at 6:45 PM the meet is located at the west YMCA, no fans are allowed to attend. Key club meeting during lunch @ clock tower, Tree club meeting during lunch @ room 236
11/6- On Saturday there is a second swim state meet- Girls start at 3:30 PM, Boys start at 6:45 PM the meet is located at the west YMCA, no fans are allowed to attend. Powder Puff @5:30 in the Timberline main gym
WHAT'S UP WOLFPACK- 10/25-10/31/21 
Hello Wolfpack! We here at the Timberline Paw Print hope you had a lovely three day weekend. Even amidst the gloom and drear, we hope you all did something fun, whether it be curling up and reading a book, or binging your favorite new show. Maybe you even got in the spirit of spooky season by carving pumpkins or going to a haunted house! While of course having a three day weekend is nice, there is so much coming up this week to look forward to! Thanks to the Timberline Student Council, Timberline is hosting Red Ribbon Week, a way for students to D.A.R.E. to stop using drugs.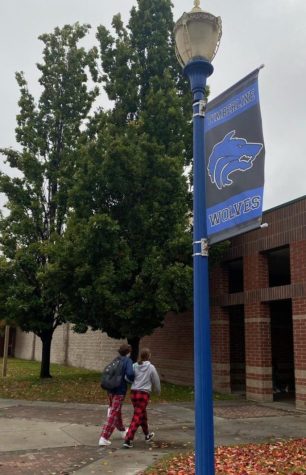 Red Ribbon Week 
This Monday was Pajama day, and many students and teachers alike were seen sporting their favorite plaid pajama pants and comfy sweatshirts. Tuesday is tie-dye day, so bring all your favorite colors! Wednesday is crazy sock day, and it would be great to see some funky footwear. Thursday is flannel day, so do your best to imitate your favorite lumberjack! Finally there is Friday, where you can show you class pride by wearing your class shirt or don your future college's gear!
We all owe a huge thank you to our Timberline Student Council for D.A.R.E. -ing to put such a fun week on! Let's show our appreciation by having fun on these spirit days!
Band Takes 1st Place… Again! 
There's no doubt that Timberline sports are great, but the Timberline Marching Band is an aspect of our school's extracurriculars that is commonly overlooked! Year after year, Mr. Rodriguez continues to bring amazing performances to life, and the band doesn't get nearly enough credit. Most recently, the Timberline Marching Band took first place at Treasure Valley Festival of Bands in Nampa, ID. The Band also received honors such as Best Visual, Best Music, Best Percussion, and Best Overall Effects.
While this was certainly a great win, the Band's biggest competition of the year is coming up this weekend at the Boise State Stadium for the DIII Competition. It's such an easy drive and the perfect way to cap off the season. Come out and support our favorite musicians!
Choir takes Flight! 
Our wolves choir had their fall concert this past Tuesday, Oct. 19. They had two shows, with one at 5:30 p.m. and the other at 7:30 p.m. The show featured all of Timberline's choir groups: Cantor Bel, Chantez!, Encore, and A Capella. It was a lovely performance just in time for fall, and the choir followed with a retreat on Oct. 22. Make sure to look out for new choir concert updates! 
Boys Soccer WINS State 
If one thing's for certain, it's that the Timberline Boys Soccer team was the picture of perfection during the 2021 soccer season. After going undefeated in the regular season the Wolves suffered a tough loss in the District Final against Boise High School, losing 1-0. It was difficult for such a gritty game to come to a less-than-desirable end. But if there's one thing we know about our Wolves, it's that they are resilient. During the State tournament held in Eagle, ID, the Wolves faced off against a tough Madison team in the quarterfinals on Oct. 21, but took the win, 1-0. Then in the semifinal it was Rocky Mountain on Oct. 22, which was another win, this time 5-3. And finally the 2021 Idaho State Championship game was played on Oct. 23 against none other than the Boise Braves. But the Wolves were out for redemption, and they got it with their 2-1 WIN!
It was a wonderful season for players and fans alike, and our soccer champions deserve the love. If you see them, make sure to give a big congratulations to the boys!

Trunk or Treat- 10/31/21
This Sunday (Halloween!) Timberline is hosting a Trunk or treat event! Check out the image below for details.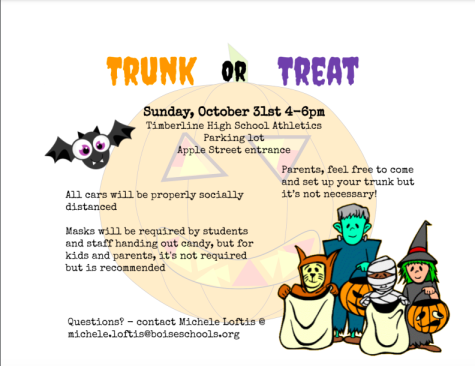 Well Wolfpack, it looks like that's it for this week's Campus News. Enjoy the kaleidoscope of colors as the fall foliage continues to thrive, but make sure to pack a rain jacket! This week will be loaded with showers. 
Of course, we have to remind you to be weary of ghosts and ghouls this upcoming weekend as the month of October comes to a close. If you're feeling uncreative, check out Ally Metzler's costume ideas for this Halloween weekend! 
Have a Spooktacular week, and remember to stay hungry Wolves!
What's Up Wolfpack- 9/20-9/24
Pinwheels for Peace- 9/21/21
This upcoming Tuesday, September 21st is national peace day! Watch for hanging pinwheels and posters for peace on this day!
Club Rush- 9/22/21
Club rush is happening this week! If you are interested in any of the clubs Timberline has to offer watch for sign ups coming soon
What's Up Wolfpack- 9/13-9/18/21
Get ready for homecoming wolves! The dance will be this Saturday, the  Sept. 18th from 7-10 p.m.
This dance will be outside so remember that you should wear comfortable shoes and you are still required to wear a mask at all times. Tickets can be purchased in room 304 at break. Lunch or before school, $20 with ASB and $25 without. We hope to see all of you there having a blast at the glow themed dance!