National Merit Scholars of Timberline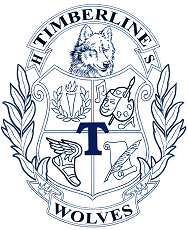 By: Zoey Jares, Staff Reporter/Advice/Sports
November 1, 2021
This year eight of our very own Timberline students are in the 67th annual National Merit semi-finals! The Boise school district has the most semi-finalists of all districts in the entire state and Timberline is tied with Boise for the most of all Idaho schools. The scholarships funded by the National Merit Scholarship Foundation are very difficult to achieve and we are proud of the Wolves at Timberline who were able to qualify! The National Merit recognizes students who demonstrate leadership in their community and have a good academic record. 
Our eight semi-finalists this year are Nathan Bude, Jinho Kim, Taylor Knipe, James Liu, Sofia Mocuta, William Robion, Micah Warner, and Jackson Zerwas. To become semi-finalists these high school seniors had to have an outstanding academic record, be recommended by an official, write an essay, and earn SAT and ACT scores that confirm their abilities. All of these details are submitted through an official at the high school in a detailed scholarship application that also includes their participation in school and community activities and a list of honorable awards earned. 
The Boise School district accounts for 26% of the state's semifinalists which is incredible considering that the district only enrolls about 8% of students in our entire state! There are about 16,000 semi-finalists but only 15,000 students are expected to advance to the finalist level where they continue to compete for one of the 7,500 scholarships available! These scholarships, worth about 30 million, will be awarded to students in spring. About half of the finalists are expected to receive scholarships and the number of semifinalists per state is directly proportional to the number of graduating seniors in the state to help be more fair. 
The honor our fellow students have achieved is very outstanding and is hard for most to accomplish. Our eight representing students have proven outstanding efforts and have boundless potential for their futures. We hope that each one of these students will earn the Merit Scholar title in the spring of 2022 and we are supporting each and every one of them all the way. Once again, congratulations to Timberline's qualifying semi-finalists, we are so proud of you all!