Pack Strong Through Covid
By: Ally Metzler , Staff Writer/Photographer/Social Media Manager
January 21, 2022
Since 2019, our planet has been battling against one of our biggest threats, the Corona Virus. The last update we gave on Covid-19 (September 23, 2o21) there were 246,749 cases and 2,687 in Idaho. Now, there are 352,411 total cases and 4,317 deaths, making cases and deaths almost double than before. Right now, more and more school desks get left empty as students get stuck at home withstanding the virus. In order to see full and vibrant classes again, we must continue to do our part in helping this community and country get back to full strength. 
The Omicron Variant has brought more cases than ever before, accounting for nearly 99.5% of all confirmed cases in the United States. This heavily contagious, widely spreading variant is making its way into all of our lives. Luckily, we still have backup; the Covid-19 vaccine. The CDC and our government highly recommend that you get your vaccine and booster shot. With the high amount of breakout cases, the vaccine and booster shot provide a safe and effective way of not getting as sick from Covid as well as keeping it less contagious. By getting the vaccine and booster you do your part in fighting off Covid-19. 
Together, our entire Timberline family has been doing our part by continuing to require masks. As teachers, students and staff, we have overcome online school, hybrid learning and the fight that continues to keep our school safe as well as a place to learn. Continuing to properly wear your mask and keep a safe distance from others is our duty and responsibility as students at Timberline High School. Below are pictures of students at Timberline wearing masks during their classes possibly without even realizing that by doing so, they are keeping people safe.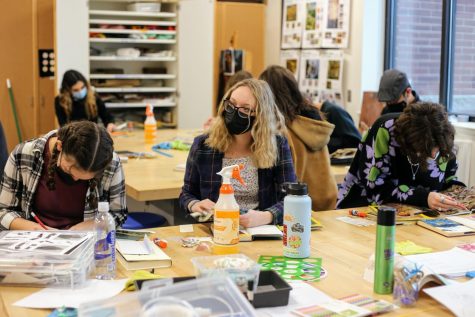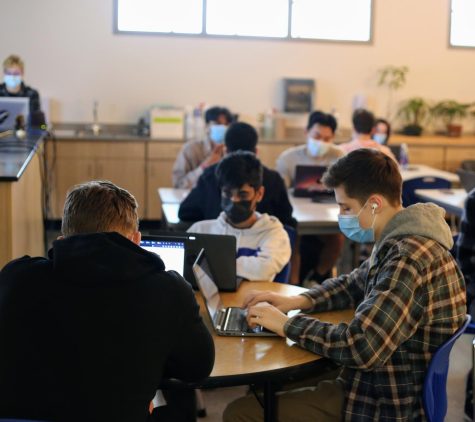 We as Timberline Wolves have battled Covid-19 and together we can fight until The Corona Virus is no longer part of our pack.
For more information on Covid-19 and vaccines visit the CDC's website.