Beginning a New Chapter: Why the Timberline Library is Right for You
Everyone knows the feeling of their favorite library. You enter a welcoming space, dotted with kind-faced librarians inviting you into a palace of knowledge. The silvery smell of creased pages wafts amongst the shelves. And yet as we grow older, visits to the library decrease. Many of us no longer make the time to open up a book, much less venture into a place where reading is the main attraction. The truth is, reading as a teen is hard. Long lost are the days of third grade, where an appetite for learning can only be curbed by the milky pages of a new book. Teens are pressured with athletics and activities, keeping up with homework, and clearing time to hang out with friends. For many, libraries represent something unremarkable. And yet when one wanders into the library at Timberline High School, you can't help but recognize the wonderful place that a library truly is.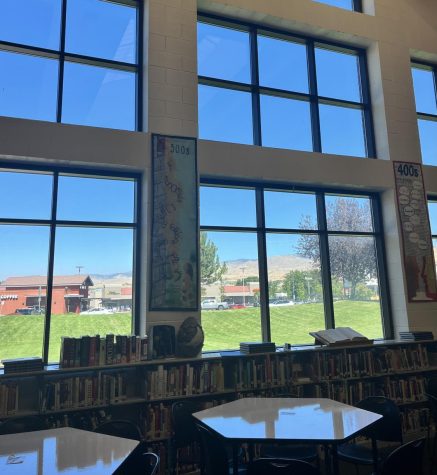 Ever since Timberline High School was converted from Les Bois Junior high in 1998, the library has been a place where students of all kinds can gather and share their passion for reading. Right now, there are two librarians who dedicate their days to the library; Ms. Vergara and Ms. Burton-Conte. Their mission? Providing resources and activities to promote personal, academic, and professional growth in a welcoming, open environment. (timberline.boiseschools.org)
So why exactly should students care about the library? No one understands the impact of libraries better than Ms. Vergara, who has worked at every level of the library system. "I went to my school library often during lunch and after school. It was small but I knew I was always welcome there. As a teen I also volunteered at my local library a lot and it helped me understand my wider community outside of my small school community." 
The library can benefit you in all facets of your life, not only in exploration of literature and thought, but assist you in preparing for work in the real world. Signing up to become a library aide is a wonderful opportunity for those interested in becoming a librarian, but also for those who may want to engage in a productive free period. As a library aide, you provide assistance in library tasks, but you also have the opportunity to communicate what your fellow students are interested in seeing at the library. Taking the class counts towards an elective credit, and comes in the form of a no-stress pass/fail course.
The most understated thing about the library is how it truly caters to the user. Any suggestions you have to make the library more usable space are communicable to Ms. Vergara. Last spring, they even added an Oculus virtual reality set to be used during any free time you have throughout the day. "As the librarian, I am just a facilitator. If there's anything you want to see in the library, new programming, books, or any new ideas or feedback, please let me know!" 
No matter where you are in your learning journey, the library is available to assist you. It allows for you to embrace your talents, while offering endless opportunities to expand your world. "In the library, you get to choose what you want to do with your time and what materials you want to engage with," says Vergara. "It's really a choose your own adventure and if I'm doing a good job, a totally judgment free zone."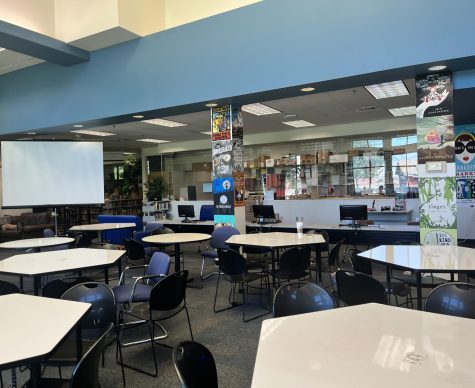 So the next time you are wandering the halls of Timberline, it is highly encouraged that you take a peek into the library, where you will be met by colorful walls and panoramic windows. As you work within the space, you will not only find yourself faced with infinite possibilities to grow as a learner, but also with the ability to grow as an individual. Without even realizing it, you may find yourself bound to the library just as pages are bound to a book. 
You can follow the library on instagram for all their latest updates! @timberlinewolveslibrary