An Election for the Books
The 2022 School Board Election: Who Won and What it Means

At 1:40 A.M. on September 7th, Boise School District parents and students received an email with the results of the historic 2022 Boise School Board election. 
Incumbents Beth Oppenheimer, Andy Hawes, and Elizabeth Langley retained their seats, but in a major upset, highschooler Shiva Rajbhandari beat incumbent Steve Schmidt with 10,944 votes to 8,461. Rajbhandari, a senior at Boise High School, is the first student to ever serve on the Board. In a press statement released right after the election, Rajbhandri expressed gratitude for his new position and attributed much of his success to his past teachers.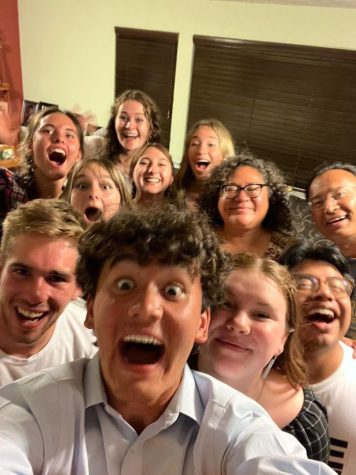 "Tonight was a win for students, teachers, and all Boise School District Patrons", said Rajbhandari. "This would not be possible without my teachers telling me my voice matters every day."
In his statement, Rajbhandari also outlined his goals for the upcoming year, including having a more direct focus on students. From climate change, to mental health, to compensation and protection for teachers, Rajbhandari plans to take a more active role on the school board contrary to previous candidates.
Although many see Rajbhandari's election as a move towards a more inclusive and progressive school board, some see his activist past as problematic for the future. Former incumbent Steve Schmidt, in an interview with the Idaho Statesman, expressed concern over Rajbhandari's passion for climate solutions, voting rights, and more, thinking it could turn the school board into a "platform for activism" instead of for oversight. 
Leading up to the election, conservative concerns about Rajbhandari's campaign came to a head when the Liberty Dogs, a far right group, declared their support for Steve Schmidt. According to Boise Weekly, Rajbhandari released a statement urging Schmidt to decline the endorsement. 
But Schmidt never directly rejected it, instead responding "I have support from people from all sides."
In an election filled with concerns over critical race theory, COVID-19, book bans, and mass teacher resignations, partisanship has started to mark the poles. The array of concerns and contentions resulted in record high voter turnout. According to the Idaho Statesman, 20% of registered voters in Ada County showed up to vote in the election, compared to just 6% in the last election in 2020.  
The results of the school board election is relevant to both parents and students because school boards have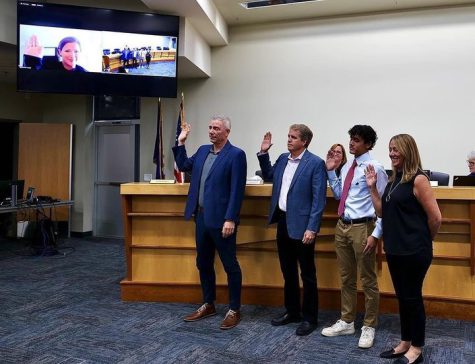 immense power over general education. Specifically, the Boise School District Board of Trustees sets guidelines, policies, and has legal authority over Boise's public schools. As a result, those elected to the Board have more control and say over public education than most legislators.
Thus, against a backdrop of controversy and renewed constituent commitment, the election results were certified and the newest Boise School Board was sworn in on Monday, September 12th. With the addition of a student on the board, many wonder if this election marks a new chapter for the Board and Idaho education overall, but only time will tell.