The End of An Era
The Life and History of Queen Elizabeth Ⅱ
 In 1952, 25 year old Queen Elizabeth Ⅱ ascended to the British throne marking the sixth time in Britain's history a female would be ruler. But, Elizabeth was never supposed to sit upon the throne or have the weight of the Crown and the duty it carried upon her head. She was never supposed to become a global leader, inspiring books, TV shows, and movies about her historic reign. She was never supposed to lead, and yet she became the United Kingdom's longest ruling monarch, overseeing 70 years of dramatic change.
Elizabeth Alexandra Mary was born on April 21,1926 to Prince Albert Duke of York, brother of former King Edward Ⅷ, and Lady Elizabeth Boues Lory. Elizabeth, or Lillibet as she was affectionately called by her family, spent much of her childhood in London, enjoying the privileges of royalty while staying away from the Crown's responsibilities. She developed a lifelong affection for horses and at 18 she received the first of the more than 30 corgis she would own during her reign. Susan the Pembroke corgi, a gift from her father, became Elizabeth's most loyal companion. But this idyllic childhood changed, when in 1936 King Edward Ⅷ the brother of Prince Albert, abdicated the throne to marry American Wallis Simpson. Prince Albert became King George Ⅳ and at age 10 Elizabeth became heir presumptive to the British throne, next in line for the Crown.
But, less than 10 years later, Elizabeth faced a more pressing challenge as Britain entered World War Ⅱ and bombs began raining down upon London. Elizabeth and her younger sister Princess Margaret were sent to the English countryside to shelter from the attacks, and during the darkest days of the war they broadcasted messages to the country on BBC's Children's Hour.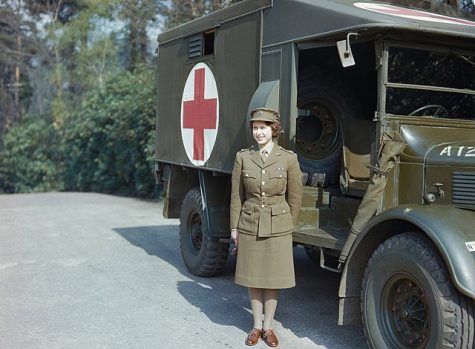 In 1942, marking one of the first times she was given authority, Elizabeth was named an honorary colonel of the 500 Grenadier Guards. Her growing involvement in Britain's military showcased her burgeoning responsibilities as her family primed her to be next in line for the throne. But, Elizabeth wasn't just a fragile princess, according to the BBC towards the end of the war she joined the Auxiliary Territorial Service and began fixing, driving, and servicing military vehicles.
During the war, Elizabeth also kept a different kind of correspondence with one Prince Philip of Greece. Her second cousin once removed, Prince Philip had both Greek and Danish titles, as well as deep familial ties with Germany. His German heritage and lack of wealth caused controversy in his and Elizabeth's courting. Philip's sister was embroiled with a Nazi party member, and his mother remained in an asylum in Greece. For the royal family, who's public perception is always priority, Philip's complicated past was not fit for a princess. But Elizabeth, stubborn and strong willed at a young age, pushed for the marriage, paying for the fabric for her wedding dress with ration coupons, as Britain struggled to lift itself from the pits of war. In a grandiose ceremony at Westminster Abbey, the young couple married on November 20,1947 beginning a historic 73 year long marriage. 
In 1948 Elizabeth gave birth to Prince Charles, now known as King Charles Ⅲ, ushering in a new generation of the Crown. Princess Anne was born in 1950, Prince Andrew was born in 1960, and Prince Edward was born in 1964. Thus, among balancing the responsibilities of being a princess, and eventually a queen, Elizabeth was also a mother whose relationships with her children were complicated, fraught with controversy and cold, as the Crown continuously  weighed down on their personal lives. Duty to the British people often outweighed the royal family's relationships with one another.
As her father's health faltered, Elizabeth became increasingly dedicated to her duties as heir. In 1952, Elizabeth and Philip went on a 6 month long tour to visit the commonwealths. In Kenya, on February 6th, 1952, the new couple received devastating news; King George Ⅳ had succumbed to lung cancer and had died in his sleep. Overnight, Elizabeth Mary Alexander, transformed into Queen Elizabeth Ⅱ.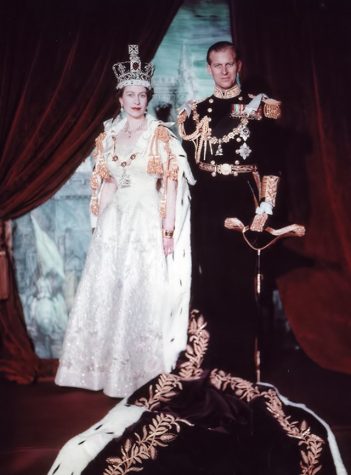 Cutting the commonwealth tour short, Elizabeth and her husband rushed back to Buckingham Palace to assume the new roles of queen and king, heads of state, as well as attend her late father's funeral. After her father was entombed at Westminster Hall, preparations for Elizabeth's coronation began. But, this coronation wasn't about simply marking the rise of a new monarch, instead it marked a new era for England and the world.
For the first time in history, the grand and often secretive coronation was to be televised to the world. On June 2, 1953 cameras were rolled into Westminster Abbey, as Queen Elizabeth was anointed as the Queen of England, and the words "God Save the Queen" rang out across the country. A new Elizabethan period had begun. 
But this new era would not be without its controversies or challenges, and Elizabeth, as a national figurehead, stayed stoic through every moment. Although much of her reign was marked by the degradation of British colonial rule, it was also marked by challenges to Britain at home. In 1966, there was a tragic mining accident in the country town of Aberfan, where a coal tip landslide killed 116 children and 22 others. Elizabeth's subsequent visit was a pivotal moment for the monarchy, as royalty and working people expressed grief, both mourning the lives lost in the preventable accident. 
In 1979 the royal family experienced a loss much closer to home. Prince Philip's uncle, Louis Mountbatten was killed in an attack by the Irish Republican Army. The IRA, which operated between 1970 and the 1990's, carried out numerous terrorist attacks in its attempts to separate Ireland from Great Britain.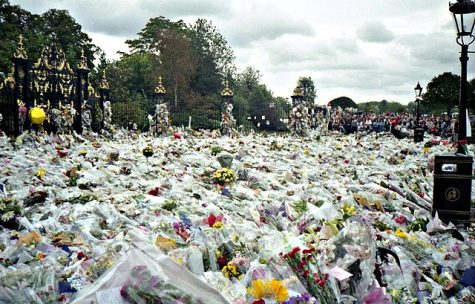 Personal turmoil didn't end there and in 1981 the face of the royal family changed forever when Lady Diana Spencer, a former kindergarten teacher, married heir to the throne Prince Charles. Princess Diana's popularity with the public and active support of the AIDS crisis and other humanitarian issues, cast her apart from the other members of the royal family. Her controversial divorce with Charles and death in 1997 due to a car crash caused mass public outrage and grief. Princess Diana's funeral was one of the most attended and watched in British history as millions of people flocked to Buckingham palace to lay flowers for her. According to the BBC, Elizabeth was originally criticized for failing to make an appearance or issue a statement about Diana's death. In response, she toured public tributes to Diana and broadcasted her remorse, once again trying to comfort a divided grieving nation. After Diana's death, Elizabeth began reaching out to the public more, paying private visits to some citizens' homes and allowing more broadcasts of the family's personal life.
Past personal turmoil Elizabeth also oversaw the British government and its inner workings. In her time as queen she worked with 15 different prime ministers, the pugnacious Winston Churchill among them, and she appointed Liz Truss, Britain's current prime minister, just days before her death. One of the tensest political moments of her career occurred during the Suez Crisis.  
In 1956, Britain and France invaded Egypt in an attempt to capture the Suez Canal, a major oceanic highway of trade and economic power. The invasion stopped carriers in their tracks, and almost led to another world war as major world powers declared sides. Through tense diplomatic operations, the conflict was eventually cooled, but the crisis caused Prime Minister Anthony Eden to resign. Elizabeth was forced to keep her poise and hold her own reservations and concerns about the invasion back as she ushered in yet another prime minister.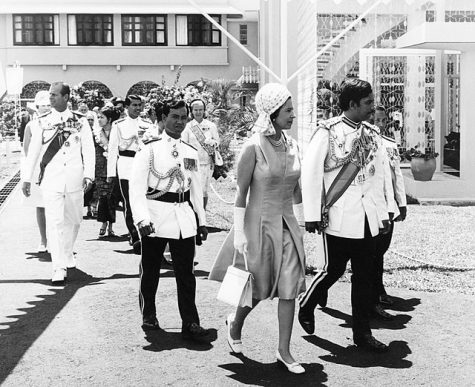 The Suez crisis wasn't the only international rumbling during Elizabeth's reign. According to NPR, more than 20 countries declared their independence from Britain, as a wave of nationalism and self determination swept the modernizing world. The departure of the colonies and the crown's lasting legacy of colonization has come up recently during Elizabeth's funeral. India Prime Minister Narendra Modi notedly did not attend the funeral and instead sent a diplomat in his place, showing that Britain's colonial legacy would not be forgotten. For many, the Queen's death has elicited mixed feelings, as they see her as a former dignified figurehead but also as a symbol of colonialism, racist imperialism, and the erasure of native culture. In a new era of reparations and recognition of past wrongdoings, the monarchy itself is being called into question.
Nevertheless, Elizabeth was respected by many of her subjects and non subjects. She was seen as the "grandma" of Great Britain. Subsequently, her death has left a vacuum and a sense of loss, as the monarchy struggles to stay relevant in this new age. Her rule may have ended but her legacy, both the controversial and cordial parts of it, will remain.