Taylor Swift Faces Backlash Over New Tour's Ticket Fiasco
On October 21, 2022, Taylor Swift released her tenth studio album, Midnights, nearly two months after the album's surprise announcement during the 2022 VMAS. This excitement then became exponential when Swift announced her first tour in six years "The Eras Tour" nearly two weeks after the album's release. Nearly two months later, fans seem to be singing a different tune.
Since that fateful August day when the album was announced, Taylor Swift fans all over the world (who call themselves Swifties) counted down the days until the record's drop. The feverish anticipation likely stemmed both from the fact that this is Swift's first original music since late 2020, and that this album marks Swift's return to the pop genre following two years of dabbling in alternative creation. 
The reaction was incredible. Within hours of the drop, Swifties all over the world took to social media in an outpouring of support and love for the new album. TikTok dances were created, Twitter was sent into a frenzy, seemingly the whole world enchanted with the thrill of brand new Taylor lyrics pulsing through their earbuds. 
Unbeknownst to Swifties, an even bigger announcement was on the way. On Nov. 1, 2022, not even two weeks after the drop of Midnights, Swift took to social media to surprise announce her first tour in five years; The Eras Tour. Swift describes it as "a journey through the musical eras of [her] career". The tour will feature songs from all 10 of Swift's albums, dating back to her first country album Taylor Swift released in 2006.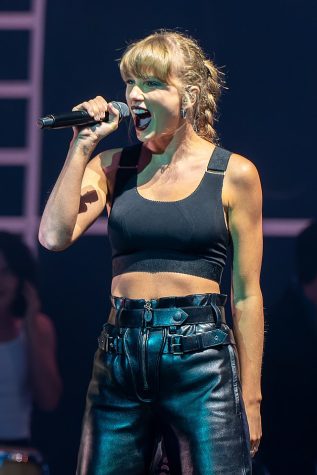 Once again, Swift had sent the world into hysteria. Fans of all ages, including those who supported her from the beginning of her career, would be able to unite together in a tour that showcased the unification of multiple genres and culmination of a discography spanning over a decade and a half. Yet after the excitement quelled, there seemed to be one underlying concern: how on Earth would all these fans get tickets? 
This concern would quickly transform into a nightmare for ticket-buyers and Swift herself, who would face national backlash surrounding her handling of the situation. Originally, it seemed as though the Swift team had everything under control. First, fans could register for the presale on Tuesday, Nov. 15, and potentially receive a presale code that would grant them access to purchase tickets before the general public sale on Nov. 18. This plan quickly unraveled. The presale – slated to be a smaller precursor to the general sale – turned into an hours-long event in which some buyers stayed in the online queue  for 10 hours amidst site crashes and glitches. In the end, nearly 2 million tickets were sold, despite 3.5 million registered presale fans. Buyers took to social media to bond over their grueling experiences and to criticize the actions of Ticketmaster, the site responsible for the tour's ticket sale. "Can Taylor Swift fans have a redo on ticket sales? @Ticketmaster clearly wasn't prepared for this amount of traffic, and all verified fans with actual presale codes are unable to buy tickets. The site has done nothing but crash," said one Twitter user, @LexiHernnandez. 
Salt was added to the wounds of ticketless fans when resellers began placing tickets for sale on various reselling sites. The tickets, when bought directly from Ticketmaster, ranged from $49 to $450. But resellers could be seen putting them up anywhere from $800 to $20,000 per ticket, according to CNBC. This enraged Swifties, leaving many wondering what the point of a pre-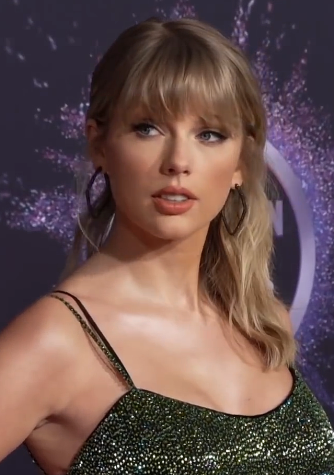 sale event was when so many scalpers were able to purchase tickets.
The final straw in the ticket fiasco would come the afternoon of Thursday, Nov. 17, through a tweet from Ticketmaster: "Due to extraordinarily high demands on ticketing systems and insufficient remaining ticket inventory to meet that demand, tomorrow's public sale for Taylor Swift: The Eras Tour has been cancelled."
Fans were enraged following the announcement, and Ticketmaster could feel the tension. That same day, shares of Live Nation Entertainment (the merger of Ticketmaster and Live Nation) went down 3% in a span of 3 hours. Ticketmaster continues to feel the pressure from fans as the Taylor Swift ticket debacle reinvigorated an ongoing debate surrounding whether or not Live Nation Entertainment has abused their power in the entertainment industry. On Nov. 18, the Justice Department reopened an antitrust investigation into the owner of Ticketmaster (New York Times), as problems have persisted regarding the legality of such a giant in the entertainment industry, which currently has no match. 
The entire Ticketmaster situation has been nothing short of disastrous for both Taylor Swift fans and Ticketmaster alike. Fortunately, there's still hope for ticketless fans who signed up for the Taylor Swift presale, as on Dec. 16, Ticketmaster began to send out emails with the option to submit a 'ticket request' in order to sell the remaining 170,000 tickets. Still, thousands of fans will be unable to capitalize. But if there is one lesson to be learned throughout the mess, it's that Taylor Swift has solidified her position as a global superstar. Few people wield the power to sell millions of tickets and to challenge a billion dollar monopoly, but it appears that such influence lies in the hands of the 33 year-old singer-songwriter. The magnitude of this global stardom leaves the world wondering, what will Taylor Swift do next?